Last month saw CloverDX going on a mini tour of some great data events in both the US and UK.
We love attending events like this - meeting people face to face and talking about their data challenges (and hopefully also about how CloverDX might be able to help solve them). We also get to meet other companies doing interesting things in the data space, and get to hear inspirational speakers and learn from their expertise.
Data Architecture Summit
First off we hit Chicago, where we were excited to be official sponsors of the inaugural Data Architecture Summit, organised by Dataversity.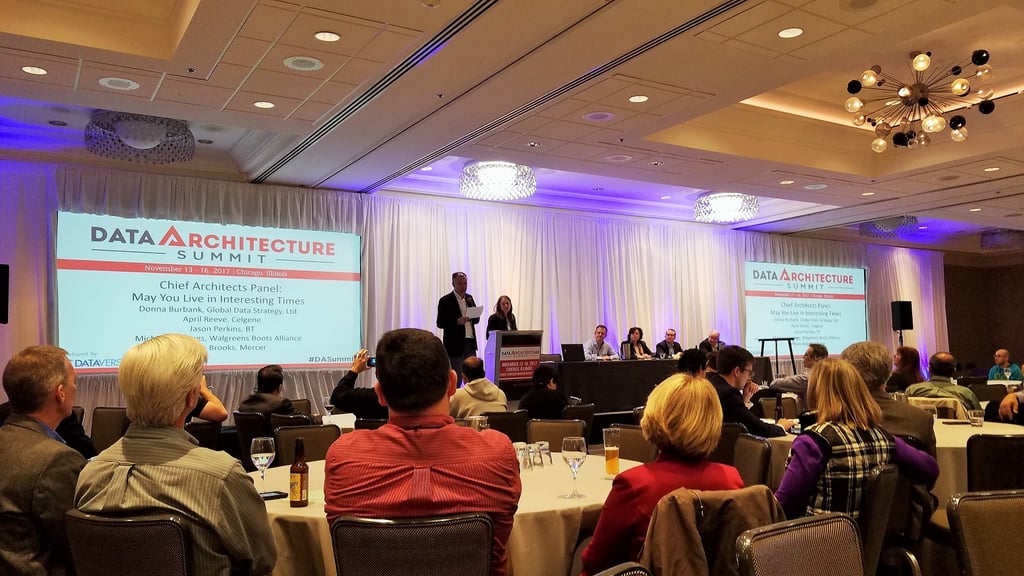 The Data Architecture summit covered the most important issues and technologies around data architecture, across four days of tutorials, conference sessions, seminars, presentations and an exhibition area. At around 300 attendees, the event was very focused with high quality delegates - comprising data experts interested in hearing the latest on data architecture, data governance, data modeling and much more. The intimacy of the event meant that topics could be discussed in depth and the keynote sessions were of exceptional quality. Of particular note was the presentation by Donna Burbank - an authoritative voice in the industry and yet so human and entertaining to watch in action.
CloverDX Solution Architect Kevin Scott contributed to the event as a speaker too, and we were lucky to have a full room to hear him present on Rapid Data Architecture Design.

His presentation looked at how data integration software can be deployed to help develop your data architecture. Examples Kevin discussed included a financial services organization which used CloverDX to quickly materialize, test and validate complex data models, and another which was able to quickly iterate over proposed architectures by creating, populating and testing them with production data that had been anonymized, and real analytic requirements. All of this was achieved using data integration technology as part of the design process.
Lots of people we talked to at the event were thinking not only about how to choose the right data architecture for their needs, but also how they could evolve their data architecture to the next generation. Issues such as data governance were subjects of much discussion, and it's clear that GDPR is going to be a big challenge for organisations to overcome in 2018.
Enterprise Data Conference Europe
Next we headed back over the pond to London, where the Enterprise Data Conference Europe was taking place. Billed as Europe's foremost independent enterprise data conference, it was held alongside the BI and Analytics Conference, which meant that there was a broad base of topics to cover, and we were able to talk about data integration through the prism of BI (one of our favourite topics - how to make sure you have an automated data pipeline to feed into your analytics).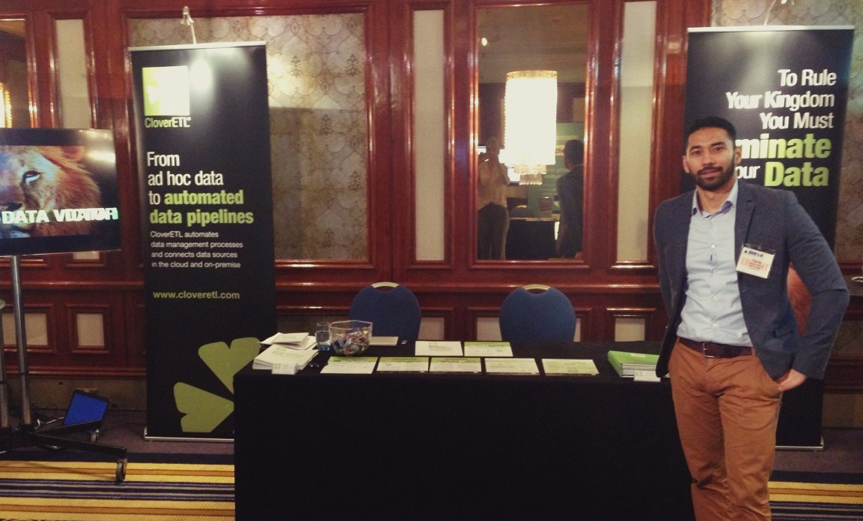 Speaker sessions covered every aspect of data and analytics. Things we found coming up again and again included connecting to APIs and how organisations should be preparing for the need to move data bi-directionally between applications. We were also very happy to be hosting the drinks happy hour - data talk always goes better over a nice Czech beer!
DataSciCon.Tech
No sooner had the Enterprise Data Conference finished, then we were getting ready for DataSciCon.Tech, held in Atlanta, Georgia. With over 300 data scientists in attendance, a slate of top speakers and the core of the Atlanta data community, we were proud to show our support during 3 days of workshops and presentations highlighting the latest developments in data science, machine learning, big data and much more.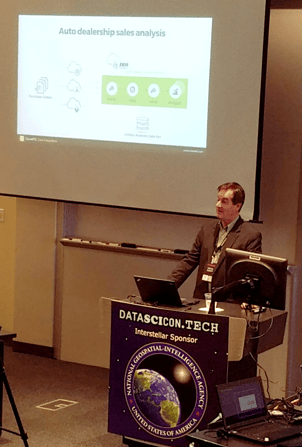 Our very own Solutions Architect Kevin once again took to the stage, this time delivering a presentation on Analyzing the Analytics Function - the story of how data feeds analytics in the real world. (If you didn't get a chance to see this in Atlanta, we shared a version of the Analyzing the Analytics Function presentation a while ago on a webinar - you can watch the recorded version here).
Trends that people were talking about at the event included: 1) Python as the dominant analytics code; 2) AI is coming like a freight train and data is a big part of it; 3) data integration is back!; 4) Supervised learning and deep learning is real – it is being used in smaller data sets and 4) IBM Watson is now changed; it's all about APIs on the cloud.
We also took the opportunity while we were in Atlanta to head to Georgia Tech where CloverDX EVP Peter Cresse presented "Data Blast" to a group of students from the Business Analytics Center.
A big thank you to everyone who came to see us at any of these events. We're looking forward to attending many more in 2018 - hope to see you there!